Dancing Stone never stops swinging (glittering) on your neckline.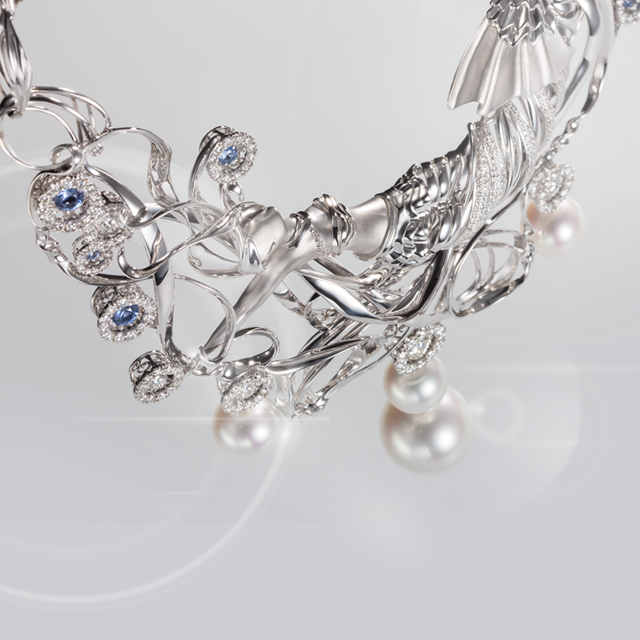 Patent Acquisition

Revolutionary technique for jewelry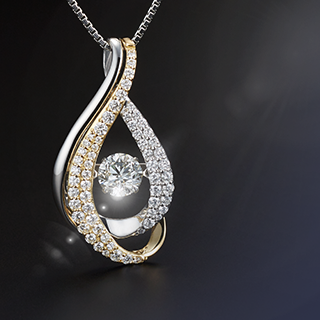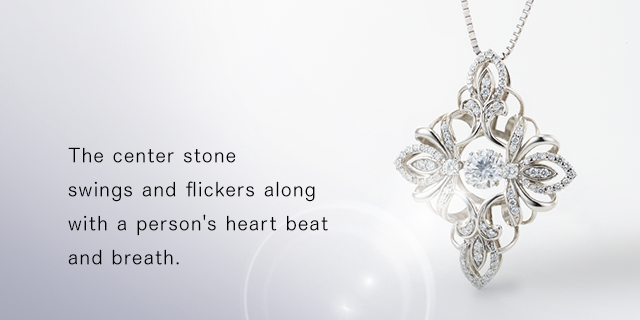 In November 2010, our CEO Hidetaka Dobashi invented a new jewelry setting in which the slightest movement of the wearer is converted into energy that makes the diamond swing incessantly, to the extent that
"it never stops glittering on your neckline."
Being minute, gentle and elegant, the movement looks as if it is dancing. Thus, we named it Dancing Stone.
This mechanism offers infinite design possibilities.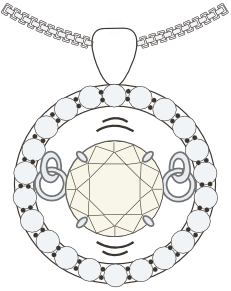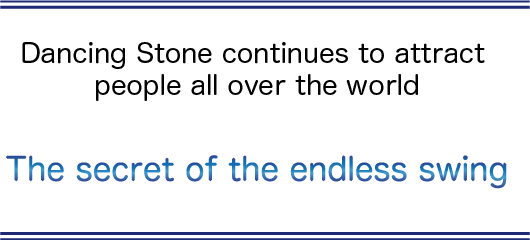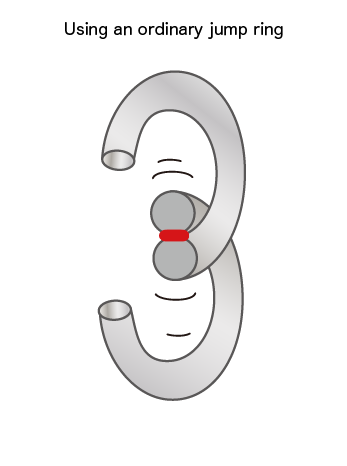 The contact area using an ordinary jump ring is large.
If the contact point is fixed, the stone stops swinging.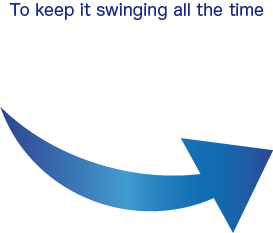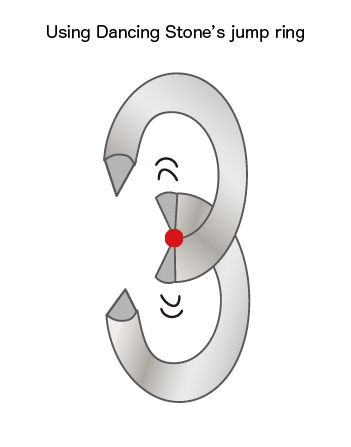 The contact area using Dancing Stone's jump ring is small like a point.
As a result
of less friction, the stone swings constantly with the best effect.
A special setting allow incessant movement of the stone.
It swings minutely and beautifully because it adopts a totally different method from setting using a laser hole.